At long last, the Tyrant's claws are largely finished. I spent the last couple sessions painting the blades, and last night I went back in with pure white and did some highlights, including adding some final streaks of pure white to the armor parts. This is what the talons look like now: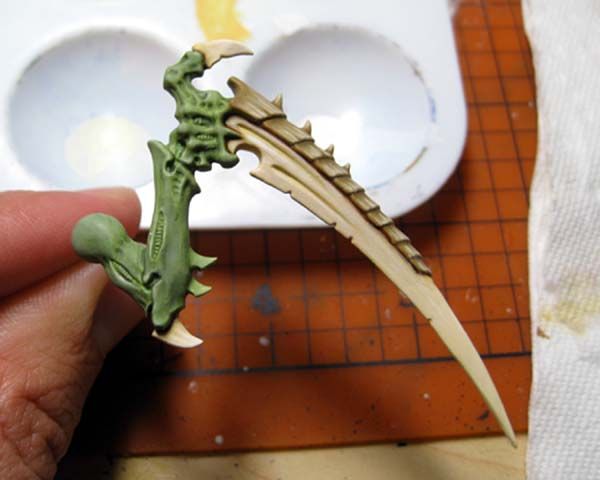 The last thing I need to do on these before moving to the main body is to decide what to do with the ribbed flesh areas on the arms and "hands." My original plan was to make those areas purple, along with tongues and tentacles. In addition, I was thinking of adding some purple spotting to the blades. But now I'm not so sure. I'm second guessing myself and thinking that maybe I'll make the ribbed areas a vibrant green using ink, and skipping the spotting on the blades. My thought now is that maybe purple would be one color too many in the palette.
Any suggestions?
I have to do something with those areas, as they blend in too much with the rest of the arms to leave plain.