Remember that attack bike I've been going on about in my last few posts? It's done!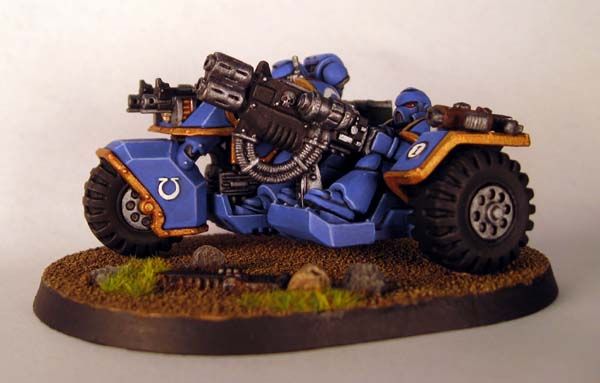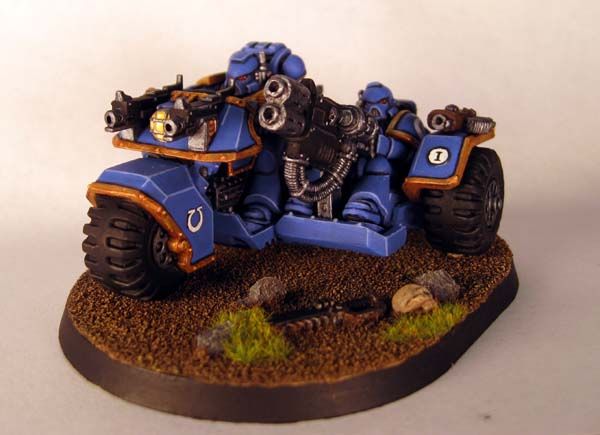 Iron Halo base, magnetized heavy weapon, metal sidecar and gunner. Simple stuff. That's Ultramarine brass etch on the front wheel well, and the sidecar. The squadron number was a major pain to paint. Something about trying to paint a perfect circle eludes me, even if it's a premade brass circle.
Just one more of these to go for my Standoff army.